Our center continues to celebrate women's month by sharing the different stages of empowering women by our center. We believe in empowering them through education. We have accompanied and mentored them in the different stages of their lives. It is our continued hope that they become confident and empowered women who will bring positive changes in their communities.
March is the month for women. This is our message to all women all over the world. May we be reminded that celebrating women should not just on Marh 8 or on March but should be every day.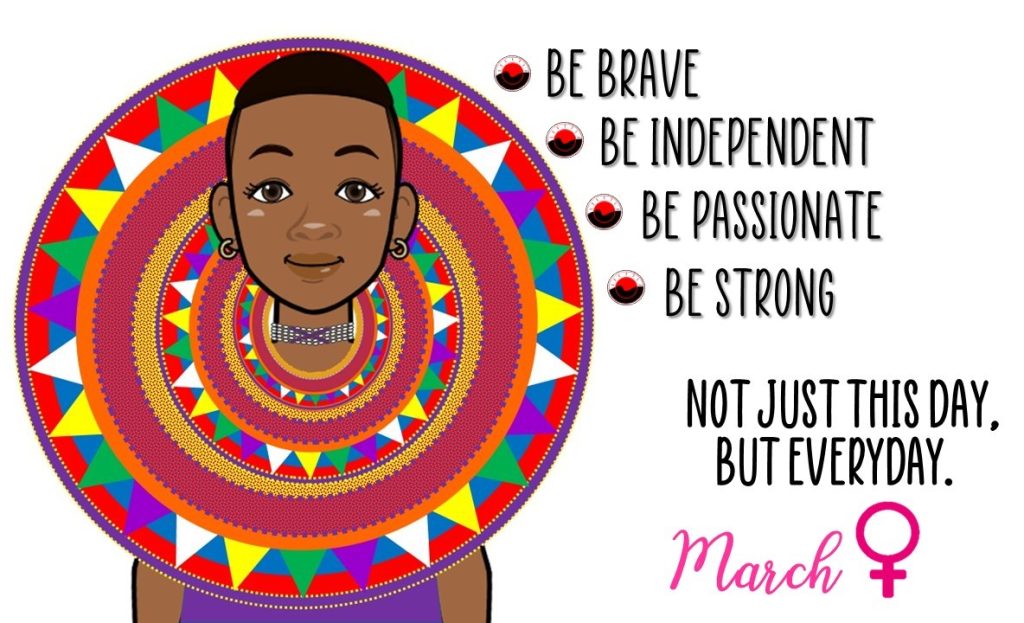 This progress would not have been possible without your continued #generosity and #support. Asante sana!!!
Our educational sponsorship is more than just a #steppingstone for our young women to finish their secondary education. Being part of Emusoi is also a time for them to discover their potentials and gain the confidence to stand on their own feet. When our young women pursue their university education, we assist them in applying for government student loans. We believe that this is the perfect time for them to take the initiative and be accountable for their future.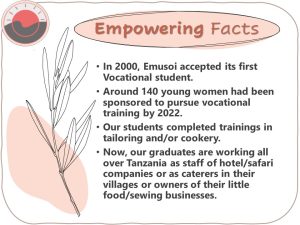 Our Centre is very much aware that each girl has different gifts and capacities of learning. We believe that our young women deserve opportunities to learn skills and other trainings to increase their confidence and self-reliance. Our hope is that they become productive women in their communities.
The National Examinations Council of Tanzania (NECTA) released the results for the Form Four and Four Two Students for School Year 2022. Below are the results of the #hardwork and #determination of our students. Majority of Divisions 1, 2 and 3 students completed our Pre-Secondary Program for one year. Most students who Got Division 4 are those who went straight to #SecondarySchool without attending our Pre-Secondary Program.
.